Attend//it
MAD//Picnic (MAD pik-nik)
A brand spanking new summer social where the UK's 500 most influential marketing leaders fill their basket with good food, conversation, 1-to-1 meetings, brand challenges, insight, ideas and entertainment al fresco at London's coolest brewery.
MAD//Picnic 2019
Main Stage
09:45-10:20
Registration
Grab your badge, sip a coffee + get your fix of morning networking.
10:25-10:30
Welcome from the chair
Tom Ollerton , Co-founder, Automated Creative + Presenter, Shiny New Object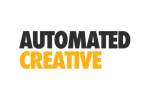 10:30-10:55
Keynote: How will immersive experiences define the future of brands?
Holly Tucker MBE , Co-Founder, Not On The High Street + Founder, Holly & Co

Founded by Holly and Sophie Cornish in 2006, Not On The High St is page-turning kitchen-table-to-online-retail-empire story of creating a brand and business that is built on technology but human at heart. Not On The High St has grown rapidly and established itself as a marketplace that's leading the pack in areas like personalisation and thoughtful gifting.
Drawing on her own entrepreneurial journey and emerging trends, this opening keynote will see Holly call for brands to embrace the potential of immersive brand experiences.
11:00-11:25
Four trends reshaping retail
Caleb Hill , Managing Director - Advertising, Amazon

Pop-ups. Clicks to bricks. The endless aisle. Buzzwords aside, the transformations happening in retail are exciting. Hear from Caleb Hill, MD UK and Spain at Amazon Advertising, as he dives into the trends of check-out free shopping, the new face of grocery, digital-to-physical retail, and sensory search. As technology and AI enable these trends, it's more urgent than ever to keep the focus on what's most important: the customer experience.
11:30-14:00
MAD//Picnic + Networking
We'll provide the picnic baskets packed with goodies. This is your time to meet interesting people, discover exciting innovations and get your fix of Marketing, Advertising and Disruptive tech chat.
13:00-14:00
MAD//Picnic + Social Bakers INVITE ONLY Marketing Leaders lunch
14:00-14:35
Supercharging disruptive innovation: Monzo's next chapter
Tristan Thomas , Head of Marketing + Community, Monzo
Tom Ollerton , Co-founder, Automated Creative + Presenter, Shiny New Object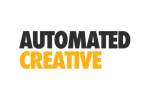 Monzo is a celebrated story of disruption where a new player has combined product innovation, slick customer experience and smart growth marketing tactics to take on the big boys in financial services. As the firm gears up for its next phase of growth and ramps up its paid media activities, join Monzo's top marketer Tristan Thomas and Shiny New Object podcast presenter Tom Ollerton for this keynote interview and discover the tactics used by Monzo to disrupt and punch above its weight.
14:40-15:10
Using marketing, tech and innovation to disrupt energy
Russell Davies , CMO, Bulb Energy

Bulb is the UK's fastest-growing start-up. It has successfully taken on the 'big six' energy providers and clocking up a million customers thanks to its millennial-friendly offer of green energy, cheaper prices and simplicity. Join CMO Russell Davies for a keynote on how Bulb has been able to compete with better resourced competitors through innovation, smart digital marketing and a customer-centric approach - essential insight for marketers with budgets large and small.
15:00-17:15
MAD//Picnic + Networking
We'll provide the picnic baskets packed with goodies. This is your time to meet interesting people, discover exciting innovations and get your fix of Marketing, Advertising and Disruptive tech chat.
15:30-17:00
MAD//Picnic + Beeswax Tea + Prosecco Party
16:15-16:45
What can big brands + challenger brands learn from each other?
Lee Rolston , //Strategy Partner//JKR
Joe Benn , Co-founder, Ugly
Victoria Sjardin , VP Marketing, Europe, Middle East and Africa, The Kraft Heinz Company
,



Join JKR Strategy Partner Lee Rolston, Ugly Drinks co-founder Joe Benn, Heinz VP Marketing - Europe, Middle East + Africa and departing Five Guys' marketer Fátima Diez in this panel on what big brands can learn from challenger brands, and vice versa. Drawing on examples from a range of different businesses, the panel will delve into the impact and influence these brands have had on business behaviour and success.
17:15-17:45
My Dad Wrote A Porno Podcast Special: Cringing, laughing and telling brilliant stories
Jamie Morton , Creator, My Dad Wrote A Porno
Lizzy Pollott , European Marketing Director, acast


Brands, marketers and even adtech firms all want a piece of the burgeoning podcast market right now. Spanning best-selling books, TV shows and a sold-out global tour, My Dad Wrote A Porno is a global podcast phenomenon and this MAD//Picnic special will see its creator Jamie Morton interviewed by Acast's Lizzy Pollott. Why are podcasts such an effective and popular storytelling platform? What are the opportunities for brands? Who is the real Rocky Flintstone? Grab a beer, laugh-out-loud and discover the chemistry that has made My Dad Wrote A Porno an international success story.
17:45-20:00
MAD//Picnic, Attest + Tapjoy Secret Garden Drinks Reception
17:45-22:00
MAD//Party
Sophie Lloyd , DJ/Producer (Classic Records)

Networking, music, DJs, street food, drinks, live Wimbledon tennis, fun + games
BRAND CHALLENGE STAGE
11:35-11:40
Welcome from the chair
Jeremy Basset , Founder, Co:Cubed
Laura Humphreys , Community Director // Co:cubed


11:40-12:20
Missguided: driving customer loyalty and orders in fast fashion
Nick Bamber , Digital Marketing Director, Missguided

Missguided has established a successful and quickly growing fast fashion business by providing on-trend products to its youthful customer base. But 18-24 year-olds are increasingly promiscuous in their shopping habits. In this Brand Challenge, Missguided is looking for innovative ways to drive loyalty, repeat purchases within 12 months, and average order frequency. Join Hastag'd, Breath, AMV BBDO and Adsnap as they pitch their ideas to address the challenge and win the Missguided Brand Challenge at MAD//Picnic.
12:30-13:10
Schuh: using technology and data to drive the online brand/retail experience
Sean McKee , Director Ecommerce + Customer Experience, Schuh

How can Schuh better leverage its strengths of live, shoppable local inventory, fluid delivery options, great store staff, and customer location data on its website to give customers the best overall Schuh experience? Tune into Breath, Hypergroup, Smartzer and Threedium pitch against each other to address Schuh's experience-focused Brand Challenge.
13:00-14:00
MAD//Picnic + Networking
We'll provide the picnic baskets packed with goodies. This is your time to meet interesting people, discover exciting innovations and get your fix of Marketing, Advertising and Disruptive tech chat.
15:15-15:55
How can Diageo drive more engaging and effective interactions with consumers?
Will Harvey , Digital Innovation Manager, Diageo

Increasingly blurred lines between physical and digital add a new dimension to traditional definitions of brand experience and ensure that global brands such as Johnnie Walker, Guinness, Baileys or Bulleit need to constantly strive for more engaging and effective interactions with consumers. In this MAD//Picnic Brand Challenge, Diageo is exploring three key areas where it sees potential to create better consumer experiences through its brands - hospitality tech, retail experiences and physical brand worlds. Hear Adsnap, Sympler, Skingz and Skute pitch their ideas to Diageo and compete for this hotly-contested Brand Challenge prize.
16:00-16:40
Not On The High Street: content marketing + storytelling at scale
Penny Parnell , Leader Of All Things Creative, Not On The High St

How can Not On The High Street tell the brilliant stories of its 5,000 small creative businesses in an engaging, cost-effective way at scale? Featuring pitches from Duel, Commit, Opinary and Jukin Media, this Not On The High St Brand Challenge will focus on new platforms, personalisation and authentic storytelling.
Huddle Stage
11:35-11:40
Welcome from the chair
Mary Keane-Dawson , Management Consultant + NED
11:40-12:00
What's size got to do with it?
Jonny Spindler , Managing Partner, JKR

Big vs small, legacy vs challenger, Goliath vs David. Does size really matter when it comes to brands? Find out as we challenge the myths around size and explore what really matters to consumers.
12:05-12:25
Eye tracking for mobile
Mike Follett , Managing Director, Lumen

A world first - attention data from Lumen's new webcam eye tracking product for mobile. How much attention do mobile ads get in comparison to desktop?
12:30-12:50
Using criminal linguistic technology
Ben Hookway , CEO, Relative Insight

Relative Insight provides consumer language understanding to brands and agencies. Ben Hookway will talk about how applying comparison to language surfaces actionable insights for communications copy, engagement strategy and customer experience.
12:55-13:15
KEYNOTE: The changing state of paid media: opportunities + challenges for a CPG player
Michael Inpong , CMO - Müller UK & Ireland

15:15-15:35
Supercharge your digital marketing using AI and Psychology
Jergan Callebaut , Head of Psychology, Datasine

Join expert, Jergan Callebaut, Head of Psychology at DataSine, on the fascinating exploration of the intersection between AI, psychology and marketing.

Key learning points during this session will include:
- Why creating unique personalised digital experiences using psychology & AI is key in a competitive environment
- What is mirroring and personality-based marketing and how can you apply this to marketing
- Why the images you select in your content really matter
15:40-16:00
Decoding the Behaviour of Your Online User
Cait Rose , Head of Media Accounts, EMEA // Taboola

This practical session looks at whether we can predict our online users' behaviour, by analysing trends and patterns. Drawing on a huge set of behavioural data from the Taboola network, specific behavioural trends come to light. We'll dive into the reason that these trends occur, and identify best practices based on them.
16:05-16:25
Using CRM data in programmatic to gain a strong competitive edge
Vihan Sharma , MD Europe, LiveRamp
Darryl Hall , Senior Digital Manager, Weight Watchers


16:30-16:50
Embracing innovation: risk + reward in a global media business
Paul Rushforth , Director, Advanced Technology, NBCUniversal International

Who attends?
MAD//Fest works on an invite-only basis, meaning you get to connect with 4,500+ of the most influential decision makers at top brands, agencies, media owners and disruptors.
Contact us
Interested in getting involved? Leave us your details and we'll be in touch to explain more
"Genuinely interesting talks, brilliant people and a pub. What's not to like?! I came away with lots of fresh knowledge and inspiration, as well as some great connections. I can't recommend MAD//Fest highly enough."
Creative Director Not On The High Street
"MAD//Fest has put itself on the map as the place for smart discussion on the hot topics of now."
VP Europe Twitter
"Engaging, Bullsh*t free, and Absolutely MAD what more could you ask for?"
Head of New Business Salamandra
"Fun, engaging and different - MAD//Fest was an excellent event."
Global Head of Technology & Innovation Diageo
"MAD//Fest is a really innovation show. It's got an exciting vibe, you get a real feel about how you can improve your business and push your brand on."
CMO Domino's
"MAD//Fest has been brilliant. It's not like a traditional conference. It's fun, it's accessible, it's exciting and it's not corporate."
Katie Piper Broadcaster
"It's great! There's a great buzz, great energy and a huge level of engagement. I'm sure MAD//Fest will become even bigger and more successful in the future!"
Global VP Marketing Pernod-Ricard
"I thought MAD//Fest was brilliant: the place felt packed, which is always a good sign, and there were lots of interesting people. The best conferences aren't just opportunities to sell stuff to advertisers. We met two other exhibitors who are going to solve two very big problems for us, so thank you."
MD Lumen
Join our mailing list
Speaker updates, ticket giveaways and exciting opportunities - don't miss a thing and be the first to know about what's happening at MAD//Fest